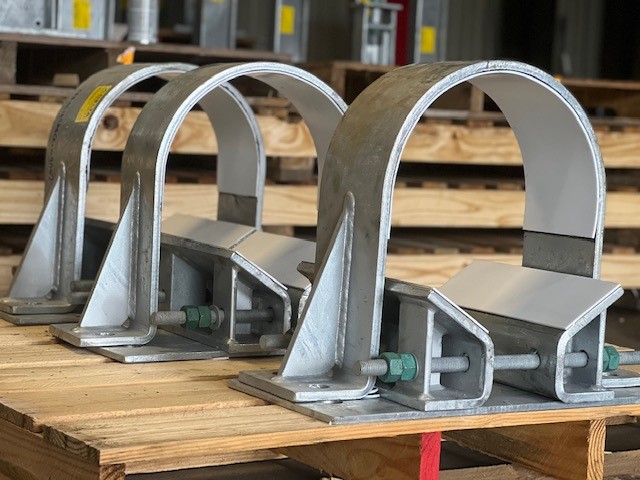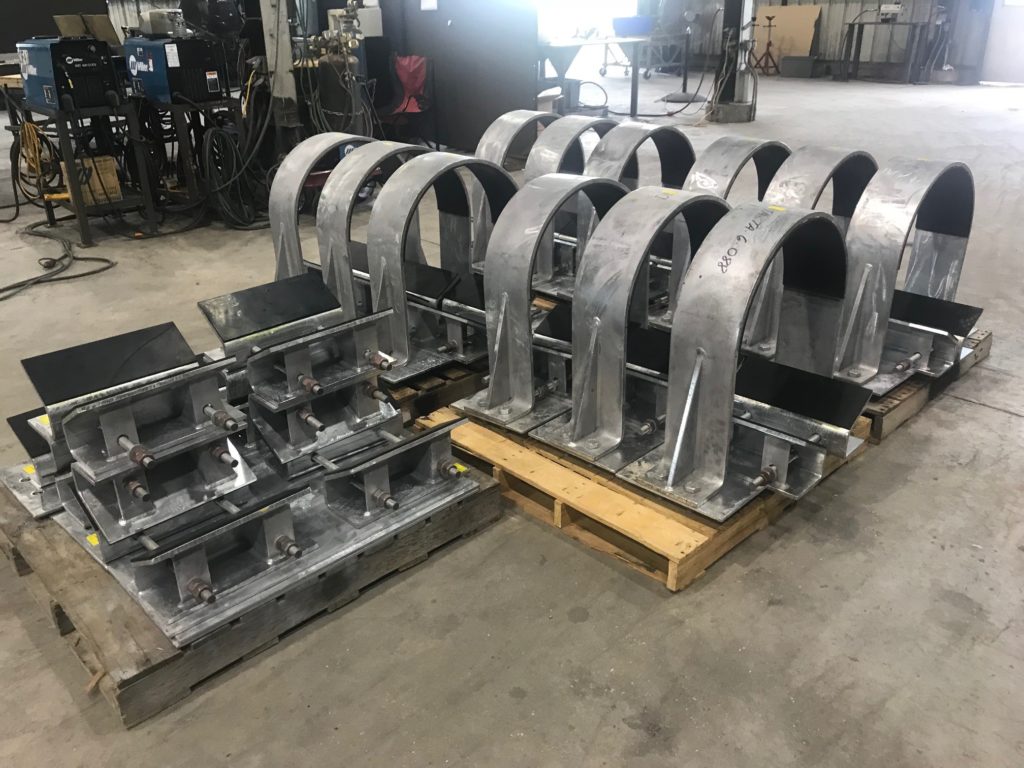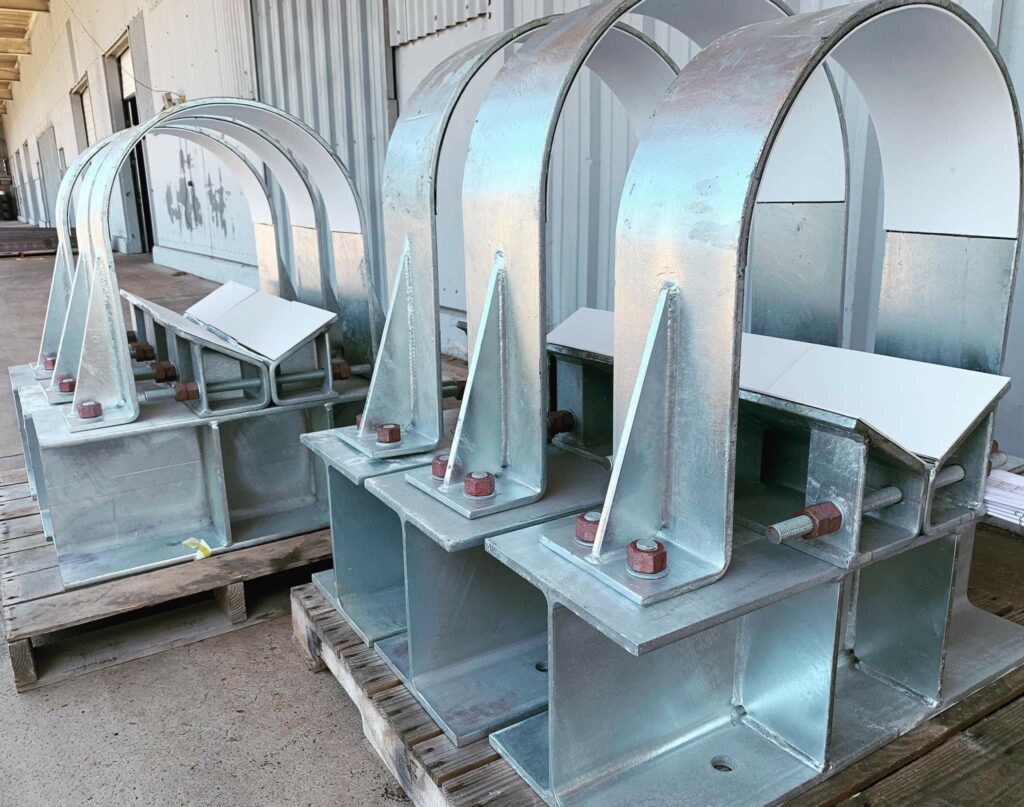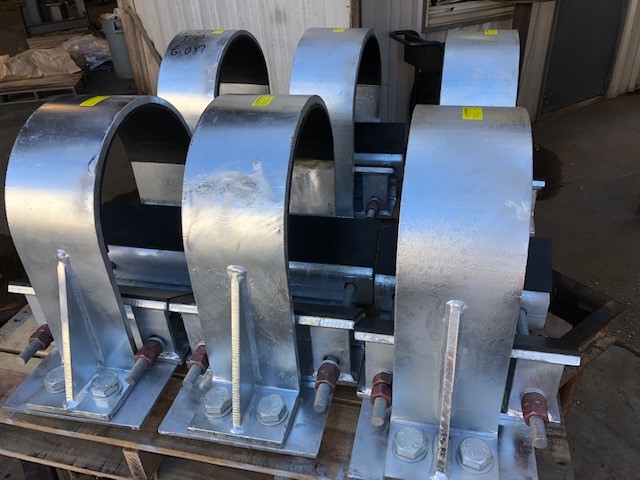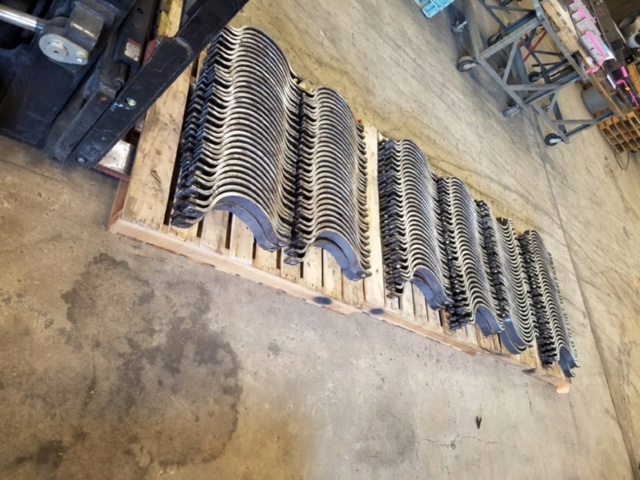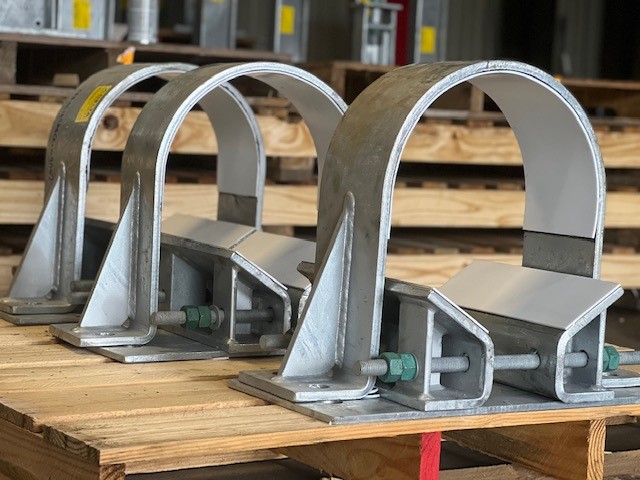 Hold Downs
Used to anchor piping.  Typically bolt-on / field installed and attach to existing structures such as pipe racks or other supporting steel / concrete base.  Hold-downs can have teflon like lining to prevent metal on metal rubbing which could lead to pipe wall thinning.  Typical Delivery 2-3 weeks.
FAQs for Hold Downs
What are hold-down clamps?
Hold-down pipe clamps
are the perfect solution for applications when you need to either anchor the pipe into position, or allow for axial movement of the pipe itself.
How do I support a pipe without welding?
An
anchor
system can be used to keep the pipe in position, with
supportive structures
incorporated into the design to maintain constant tension throughout the pipe's operating cycle.
View All FAQs